Quality
"Work is love made visible."
- Kahlil Gibran
Aesthetics
"Aesthetic matters are fundamental for the harmonious development of both society and the individual."
- Friedrich Schiller
Simplicity
"Simplicity is the ultimate sophistication."
- Leonardo da Vinci
Healthy Habits, Happy Lives.
"Excellence is not a singular act, but a habit. You are what you repeatedly do."
- Shaquille O'Neal
Team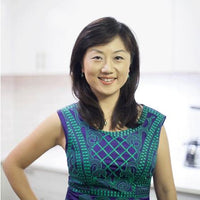 Joy Wang, Founder & CEO
Joy combines the best of eastern and western worlds to create a simple, healthy, organized – sho lifestyle. She's fluent in English, Japanese and Chinese, an MBA, and a Certified Nutrition & Wellness Consultant.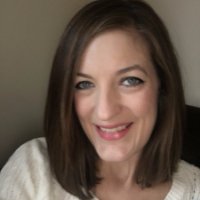 Erin Giberson, Content Manager
Erin writes prolifically and teaches writing, has three young kids, and routinely runs half-marathons. She lives by and advocates a simple, healthy, organized - sho lifestyle to benefit her communities.
Why I created sho
When it comes to our pursuit of health and happiness, can we have it all: quality, convenience, elegance… The answer is: Yes. I was determined to bring the eastern and western nutritional wisdom, to your fingertips.
As a former corporate executive with almost 20 years of experience in the health and nutrition industry, I decided to turn into an entrepreneur to find a perfect health solution to create healthy habits. I am a Certified Nutrition and Wellness Consultant, an MBA, and having lived in China, Japan, and the US, fluent in all three languages.
With my Eastern and Western nutrition philosophy, I believe in the functional health benefits of taking supplements, to complement a healthy diet.
However, the dietary supplement industry has NOT made products nice and easy for the consumers. People are confused about what to take, concerned about the quality, deterred by the size of the pills, and don't remember to take them.
That's why I wanted to "sho" the world a better way to manage your health, and lifestyle.
sho, simple health organizer, was created when dots were connected between my two ideas:
1: a one-click pill dispenser with daily tracking, to make taking supplements easy and unforgettable.
2: a small, round pill idea, to make supplements easy to swallow, and easy to dispense.
When a smart design is matched with premium quality nutrition, a simple click becomes part of your daily health routine. This makes life simple, healthy, organized. Feel better and do more – isn't that what we all want?!
I invite you to join me to "sho" the world a better way, because we can simply have it all - we deserve it.
Start "sho-ing" off your healthy habit, one click at a time, every day.
Joy Wang, Founder & CEO of sho Nutrition