"Healthy" and "Glamourous" Go Hand in Hand for This Brazilian Vegan TV Personality
by Joy Wang | February 07, 2021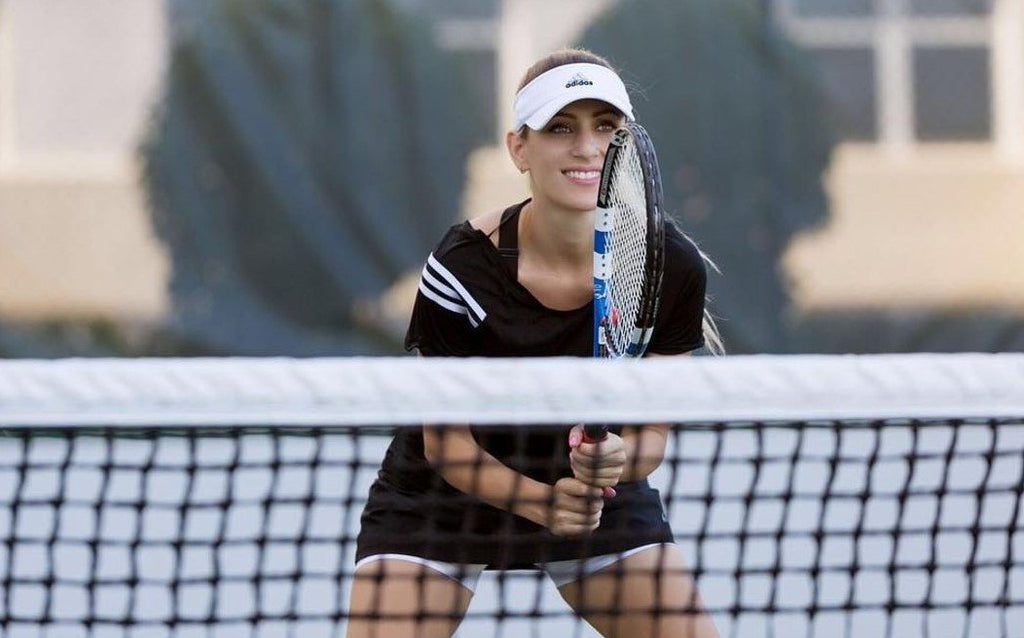 We are thrilled to interview Syama Reyes, the Brazilian-born, Miami-based, multi-talented, trilingual TV personality who has mastered the balance of 'healthy" and "glamorous". As a vegan, Syama shares her perspectives to live a simple, healthy, organized lifestyle. Syama juggles many roles and projects as a TV anchor (for Yahoo Brazil), writer for glamorous destinations and sports events, including the Rio 2016 Olympic Games and Miami Open Tennis 2017, and the CEO of her own marketing production company.
Tell us a bit about who you are, and how did you start a healthy lifestyle?
I started out as a model in TV shows and commercials from a young age, and I became a journalist and producer with my passion for writing. A very hectic professional life indeed, but thankfully I was born into a vegetarian family, thus my eating habits have always been whole and natural homemade foods. My mom is an expert in natural and balanced cooking with mostly plant-based ingredients, and I guess it just became part of my lifestyle as I grew up and had to take care of myself.
I removed dairies from my diet a few years ago when I moved to the US, so I have become more a vegan I suppose.
What does "healthy" mean to you?
"Healthy" means being happy, balanced, thankful with yourself, stress-free, and positive. To eat right, exercise, and take care of your mind and body. 
I think the key is to find balance in your life, with what you eat, exercise and what you do. Try to find the point where you are happy with yourself and that the things you do satisfy you and keep you positive! There are days you feel like doing nothing - it's ok; just try to find a bigger motivation that will keep you moving forward and don't let it go!
How do you stay "healthy" in your busy day?
I cook most of my meals at home and make whole wheat bread once a week. With a busy schedule, I realized that the best way to eat healthy meals was to cook large portions at once and divide into small containers to freeze. So, once a month I cook a big pan of lentils, another one of chickpeas and beans (I assure they grow sprouts), and freeze them in individual portions to eat every day, when I just have to make a quick quinoa or rice and salad with some vegan protein to complete the full meal :)
I also love sports. I was part of the swimming team at school, and I run, bike and now play tennis every time my schedule allows. I just love it and it makes me feel so good! 
What challenges do you face in maintaining daily healthy routines?
I tried supplements before such as vitamin B12, but I honestly don't remember to take them regularly with my schedule, so I wanted to give Sho Nutrition a try. I have added sho BALANCE and sho ENERGY+ to my diet, and it's been great! I love that they are vegan, small, and the dispenser makes it easy to remind me if I have taken them.
What do you love about sho?
I love the dispenser, it's easy to remember and the fact that the capsules are small and are odor free. Not to mention the positive effects of all the nutritious vegan ingredients! 
Every morning I take sho ENERGY+ and sho BALANCE with my breakfast, and I've been feeling upbeat and light. The fact that I know I'm doing something positive to my body and health also makes me feel even more positive! 
Could you share a piece of #shoWisdom to help people live a simple, healthy, organized - sho life?
Do not over-complicate things, but always do your best and know your limits. Don't allow them to stop you. Believe and trust, do your part and the Universe will provide you with the result.
Be confident, trust yourself and get ready to execute. Don't let yourself get into your comfort zone, always put up a challenge to move towards your goals! I like to write lists, from small things to big and long-term wishes and objectives, and cross them out once they are reached or completed. 
Curious to check out Syama's latest projects on TV, radio, or live events? You can find more information about her at www.syamareyes.com  
---
---
---
32 Responses
Leave a comment
---