How to Live a Healthy Lifestyle | Tips from an Instagram Influencer, ESPN Reporter Olivia Harlan Dekker
by Joy Wang | September 16, 2020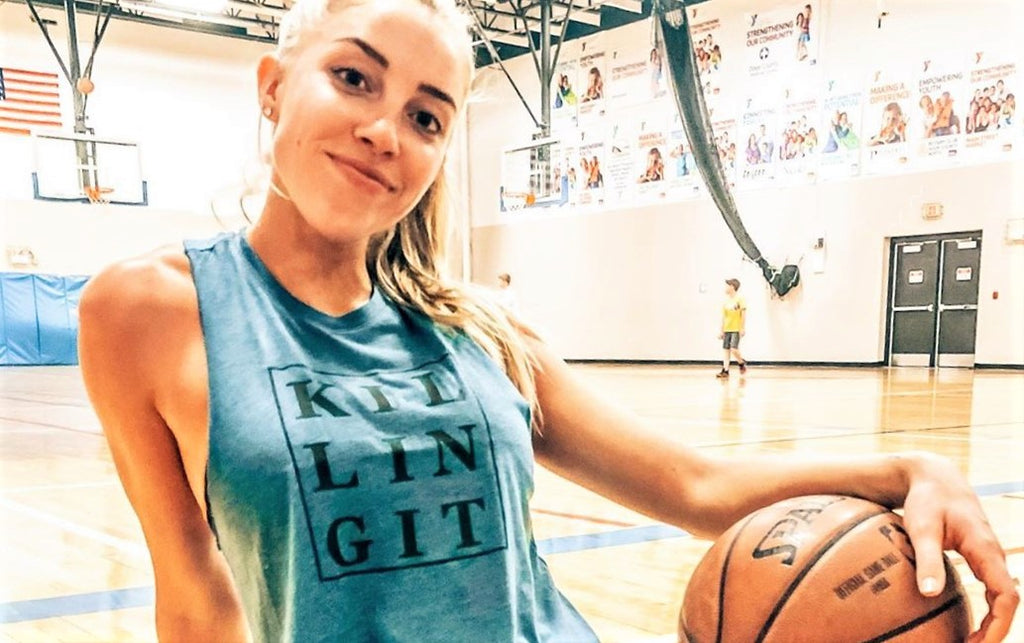 If you want the inside scoop on healthy lifestyle tips from the pros, you don't want to miss this episode!
In today's #shoLifestyle blog series, we are very excited to interview Olivia Harlan Dekker.
The daughter of sports announcer Kevin Harlan and the granddaughter of former Green Bay Packers president and CEO Bob Harlan, she's made a name for herself in sports broadcasting as an ESPN and Westwood One sideline reporter.
Her husband is also in the world of sports as a professional athlete. Olivia is married to Sam Dekker, who is an NBA player for the Washington Wizards. As they both travel frequently and need to be on their "A" games, they know the value of staying healthy and fit. That's why Olivia pays attention to the hottest health trends, especially when it comes to supplements, and why she takes sho Nutrition as a simple daily habit.
From being the 2010 Miss Kansas Teen USA to reporting pro sports and fundraising for the Children's Center Family Foundation, Olivia holds a packed schedule and is often on-the-go, which is why she enjoys the convenience of sho Energy+ and sho Balance.
For Olivia, the important things are family, health, and community, which motivates her and Sam to also support local philanthropic events. This spirit of giving and living intentionally are just some of the reasons why we admire Olivia, and are honored to have her in our sho community as a brand ambassador!
Let's hear from Olivia what she thinks are some of the simple, healthy, organized - "sho" lifestyle tips.
What does "healthy" mean to you?
Olivia: I'm from a sports family, so healthy has always been about being active. To me, that's about diet, exercise, and also giving time to causes I support. For example, in Wisconsin where we live, we're busy with community activities, like the upcoming Gold Ribbon Gala, and raising money for Children's Center Family Foundation.
We just need to optimize our physical and mental states to be our best, so I do things to keep balance, like making gluten free meals for me and my husband where we can control the healthy ingredients, and taking care of ourselves no matter where we are.
How do you stay healthy in your busy day?
Olivia: I travel a lot, so it's hard to eat healthy and keep up with the exercise. I stay at hotels and will try to find resources there, even if there is not much fitness equipment. I'll still make sure I put in 20 minutes of exercise, with cardio and some weights, for an overall workout.
For example, there will always be a treadmill, and I like to put it on full incline, and walk it up, very good for your hamstrings, glutes, a very effective, quick workout to do. Then some intervals, weights, just to keep it simple.
What healthy tips and routines can you share that help you stay healthy and be your best?
Olivia: Try to eat healthy because the good foods add up in your health benefits. Despite traveling a lot, when in doubt, I just try to eat greens and lean protein, like a salad or grilled chicken. Even if I have some not-so-healthy drinks and appetizers with co-workers, I'll order a green salad.
And taking the right kind of supplements help a lot too. And if I only take them at home but not on the days when I travel, they won't work as effectively as I'm not taking them on the road. 
What has been your experience with vitamins and supplements? What do you think about sho?
Olivia: Because of what my husband and I do, we get to try all kinds of health products. My husband takes many different types of supplements, but I try to keep things simple and streamlined. I've tried many supplements as well, but right now, I'm only taking sho's two products, and they are working great for me.
And I like the packaging, which is so cool and easy to bring with me when I travel, because sho fits right into my travel kit.
What's your secret to keep up with your energy level with a hectic schedule? 
Olivia: I really feel the pick-me-up effect from taking sho Energy+, the B vitamins for energy and metabolism, blended with Matcha and just a bit of caffeine. Especially when there are long days when I feel I need another cup of coffee, now I just bump up to 3-4 energy pills, and it keeps me going, without having to drink too much coffee. I usually take two a day as recommended, which works well for me to feel a clear-headed, focused energy. It's easy to take a few more pills when I need them the most. 
You are familiar with probiotics - what's your experience with the vegan probiotics of sho Balance? 
Olivia: I'm not saying it lightly, but I've been taking sho Balance for two weeks, and I feel the difference in my digestion. I've always been taking probiotics, and I can feel these are the best vegan probiotics with 100 Billion CFUs, which are working great for me. I just feel the health benefits, my digestion is better, and I feel more energy.  
What do you think is the key to living a simple, healthy, organized – "sho" lifestyle?
Olivia: For me, "organization" is everything, because I need to be ready to get onto the plane at any moment, so I love this aspect of your company. We are so busy, and we have to be organized.
Consistency is key. It's not about losing a few pounds for the beach season, it's a long term commitment, a lifestyle, to be healthy. That's how we live for the whole life. Even if you slip up with some indulgence, it's fine. I believe in having practical and realistic practices, and not trying to have a quick fix. 
I like sho because it's so simple, and it has easily become part of my daily routine, because it's about long term health.
---
---
---
93 Responses
Leave a comment
---