How the Powerful Probiotic Lactobacillus Casei K-1 in sho BALANCE Regulates Your Digestion
by Joy Wang | March 14, 2019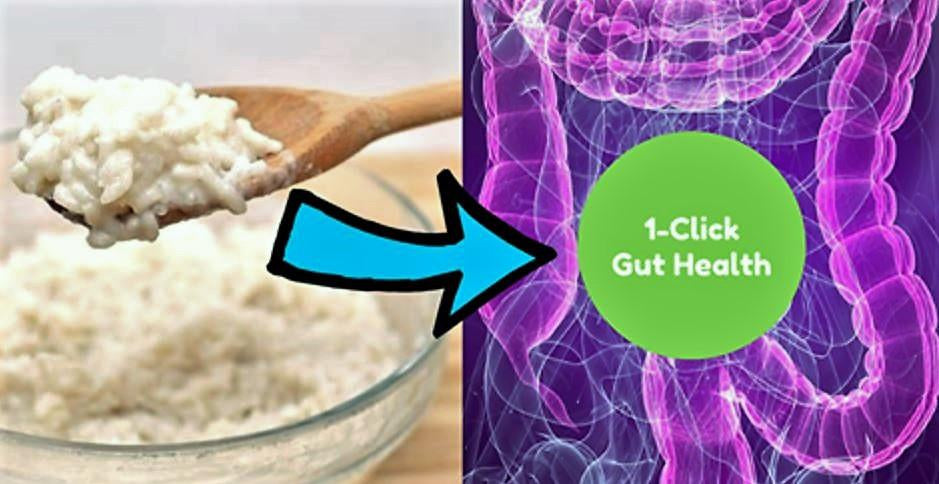 Do you know how many microorganisms ("bacteria") are in our fascinating human body that keep it functioning seamlessly and systematically? Are you aware of how important these bacteria are to your body in relation to health and wellness? Here are some fun facts:   
The number of bacterial microbiomes in human bodies: 100 trillion of over 500 different species!
Bacteria count to human cell count: 

10 to 1

!
Did you know that 70% of human's immune effect takes place in the gut?!
How long is human's intestinal tract?

About 30 feet long

!
These numbers should give you a sense of how complex and important our gut flora environment is in relation to our health, and why "Probiotics" – the "good" bacteria that combat the "bad" bacteria - have been such a hot and trending topic in the health and nutritional field. 
Probiotics play a very important role to keep our body healthy and balanced, such as properly digesting and absorbing nutrients in the food, regulating the digestive flora balance and eliminating toxins, and strengthening immunity. Here is a great article about various foods containing beneficial probiotics that could enhance your digestive balance.  
At sho Nutrition, we only offer simple, healthy, organized – "sho" supplements that are the highest quality, clinically proven effective, clean and vegan, and easiest to use, to help enhance your functional health and build healthy habits.
For your gut health and immunity, we worked tirelessly with our world-class nutritional scientists in Japan, and specifically chose the clinically researched, rice-derived Lactobacillus Casei K-1 as our star probiotic for sho BALANCE to promote regularity and relieve constipation while detoxing and improving immunity.
Check what Jon Hipp, fashion model / Crossfit trainer / world traveler, has to say about gut health and probiotics, far away from the sea:
Here are commonly asked questions about the research and science behind Lactobacillus Casei K-1.
1. Why is Lactobacillus Casei K-1 chosen in sho Balance?
Japan is the world leader in the research and development of rice and rice-derived products, satisfying the health and nutritional needs of consumers in Asia and around the world with various lifestyles and dietary habits. 
In the early 90's, responding to the call of action by the local government to understand the potential rice-gut correlations for one of the largest health killers, colon cancer, Japanese food manufacturers and academic researchers joined forces and pioneered the plant-based lactic acid bacteria research from rice in relation to colon cancer prevention.
They started a long, tedious and methodical process with many experiments and clinical trials. Over 300 types of bacteria were identified in fermented rice, after a series of screening and elimination process (by the criteria of stability and resistance to digestive acid and bile, anti-mutagenesis effect, no gas byproduct in the process, taste for food products, fermentation speed, etc.), and Lactobacillus Casei K-1 was selected as the winner for commercial applications.
2. How was the study conducted to demonstrate Lactobacillus Casei K-1's effect on constipation relief?
In the clinical research "Functional research and commercial development of plant origin lactic acid bacteria L. casei K-1" authored by Professor Seika and published in "The Food Industry Science" trade publication in 2009,  27 consumers, 14 of who have constipation tendency (<4 times bowel movements / week) and 13 regular consumers (>=4 times / week) consumed 100mg Lactobacillus Casei K-1 (100 billion CFU) for two weeks, and reported in questionnaires on the frequency, amount, features of their stool.
The group with constipation tendency increased bowel movement occassions to 4.7 times per week after consuming Lactobacillus Casei K-1, a meaningful increase from 2.8 times per week before the experiment, demonstrating improvement in stool frequency. In addition, there were also meaningful improvements in stool amount, shape, color, and hardness. For the consumer group with regular bowel movement, even though no significant differences were observed, there was some improvement in the softness of the stool.
A significant increase in the counts of Bifidobacterium and Lactobacillus bacteria have also been detected, showing K-1's beneficial effects in improving intestinal microbial flora environment, promoting overall colon health.  
3. How was the study conducted to demonstrate Lactobacillus Casei K-1's effects of anti-mutagenesis detoxification?
The following explains the parameters of the proven test method for detecting toxic and cancer-causing carcinogens gained from eating burnt red meat (cooked under 170C for 15minutes): the cancer-causing toxin increases by 8 times (which can be tested through urine and feces); increased toxin / carcinogen from burnt meat is usually excreted in urine after 6 hours, and released in feces after 1 day; carcinogen returns to the beginning level after 4 days.  
Based on the above parameters, the study of Effect of administration of fermented milk using plant origin lactic acid bacteria on defecation was conducted, and 8 people were given 40 gram of burnt meat to consume together with yogurt (fermented milk containing 100g Lactobacillus Casei K-1), for one week; As comparison, burnt meat plus 100ml regular milk (without Lactobacillus Casei K-1), were consumed for a week. After the testing period, the ones taking burnt meat with Lactobacillus Casei K-1 yogurt didn't show carcinogen increase in urine and feces, whereas the ones taking burnt meat with milk showed a significant increase in carcinogen level in the urine and feces. Therefore, Lactobacillus Casei K-1's effect to neutralize and counter offset the increased toxin level is an indication of its anti-mutagenesis, detox effects.
4. How to prove that K-1 reaches the intestinal tract and carry out its effect?
7 people were asked to take yogurt containing 100g Lactobacillus Casei K-1 for 7 days, and Lactobacillus counts were measured in feces before and during the period.
Before Lactobacillus Casei K-1 consumption, 100,000 units per gram of Lactobacillus was present in stool; after consumption, it increased to 10-100 million / g, showing meaningfully significant increase. The increased Lactobacillus strain turned out to be the same as Lactobacillus Casei K-1, demonstrating its arrival and resilience throughout the digestive tract. 
After 5 days, the Lactobacillus count returned to the beginning level, indicating that K-1 supplementation on a regular basis (in the case of the study, for two weeks) is ideal for the intestinal flora environment to sustain a high level of Lactobacillus count, to maintain improved bowel movement, and for the body to be trained into a better bowel movement routine.     
5. How to know that Lactobacillus Casei K-1 is effective in sho Balance supplement, as a shelf stable supplement ingredients, as opposed to its presence in fermented yogurt?
The count of Lactobacillus Casei was measured in feces, between consuming yogurt containing K-1, and sterilized / stabilized K-1 powder. Similar levels of Lactobacillus Casei counts were measured in feces, showing similar levels of survival rates between fresh Lactobacillus Casei K-1 in yogurt, and processed (sterilized, disinfected) Lactobacillus Casei K-1 powder.

6. How about Heat? Does Lactobacillus Casei K-1 in sho Balance need to be refrigerated for it to be stable and effective?
No, Lactobacillus Casei K-1 in sho Balance is shelf stable with 2 years' shelf life, no need to refrigerate.
Lactobacillus Casei K-1 powders in stable condition and in heated condition were tested to measure their survival counts, and effects on anti-mutagenesis and constipation relief. K-1 has shown similar effects both under regular and heated conditions, therefore is proven to be an ideal probiotic ingredient suitable for commercial production in various types of health foods and dietary supplements.
7. Why is such a high CFU account of one type of probiotic chosen for sho Balance – is it safe?
K-1 at 100mg / 100 billion CFU per dose is chosen for sho Balance because it has been extensively researched in Japan and proven to be effective, safe, and suitable for all lifestyles including a vegan diet, thanks to its potent detox effects sourced from fermented rice, with no dairy or other common allergens.
8. Should I choose multi-strain probiotic products, or a single-strain probiotic product like sho Balance? What's the right amount of CFU to choose?
Microbiome research has only scratched the surface – there are 100 trillion bacteria and over 500 species in our body, 10 times the number of human cells. To what degree can you diversify the combination of probiotic strains with the balanced quantities of each type (without knowing the interactive effects among them), to prove improvement of certain health functions? With various types of probiotic research, it's hard to say one is better or worse. We choose only the safest and most effective strains and dosage for our products to assure our own peace of mind knowing our consumers have the safest and proven effective product on the market.
Experience the difference now!
We strongly believe sho BALANCE, the vegan, gluten free probiotics with Lactobacillus Casei K-1, is one of the best probiotics on the market, so we're offering 50% Off for the limited time, just for you to try! Sign up here: 
---
---
---
100 Responses
Leave a comment
---