How to Make Today Amazing? Answers from Board Certified Nutritionist Jolene
by Joy Wang | August 23, 2017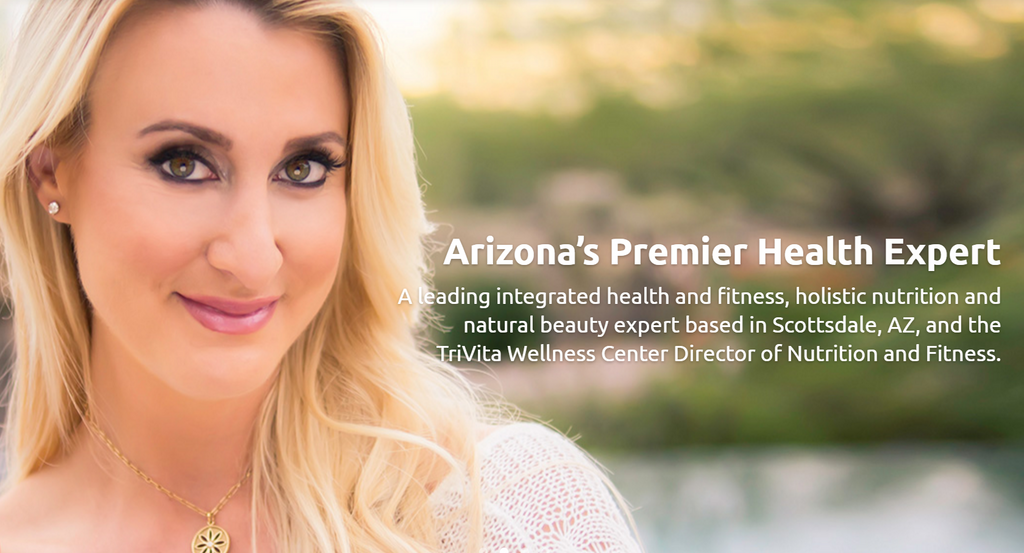 In today's #shoWisdom healthy role model interview series, please meet our amazing Board Certified Nutritionist, Jolene Goring, who's going to share with us her tips to make today and every day amazing! More significantly, Jolene is going to put us on the right path to live a simple, healthy, organized - sho lifestyle in 2017 with her 2017 "21 Healthy Habits Challenge in 21 Days" starting from January 16th, 2017! 
Who is Jolene? She's the first Board Certified Holistic Nutritionist in Arizona known for her natural health and fitness techniques gathered from all over the world. She has been named one of USA Today's "America's Premier Fitness Experts," a best-selling author, and has appeared in international magazines, newspaper, television shows, and fitness videos. We are thrilled to partner with Jolene and kick off our 2017 into the right gear with tons of healthy living tips!  

Tell us a bit about who you are and how you embraced a healthy lifestyle?
I grew up on a farm in Canada, so being active has always been an important part of my life. I definitely notice that when I take really good care of my body, my quality of life is exponentially better! I love to inspire others to stretch out of their comfort zone and push forward to be the best version of themselves!
What does "healthy" mean to you?
Healthy to me, means balance. I love to eat organic food and drink green juice and hike mountains, but I also love to go for mimosa brunch with friends, and enjoy popcorn at the movies. I I feel that if I'm mostly healthy, there's still room for indulgences and fun - it really is all about balance and listening to your body.
How do you "be healthy" in your busy day? e.g. What is your typical diet? How do you exercise?
I start and end each day by filling in my gratitude journal. This always puts me in a positive mood, and it's nice to have this mini reset to start the day off in a happy place, and no matter how stressful or busy the day gets, I can come back to that happy place by reflecting on the good at the end of the day. 
I eat a plant based diet which means that I try to make 60-80% of my diet plants (fruits and veggies), and the rest of my diet is whatever I feel like, but usually organic. Lately I've really been into a glass of organic red wine in the evening. 
What challenges do you face in eating right, exercising or remembering to maintain daily healthy routines, e.g. take supplements?
Like anyone, my days are usually jam packed - even though it's mostly things that I love doing, it can be tough to make time for health especially exercise. I'll meet up with a friend for a walk or yoga class in the evening so that I can get my social time in while doing something healthy and fun together.
What healthy tips and routines can you share that help you stay healthy and be your best?
I schedule workouts on my calendar just as if it's a meeting, that way if the time is blocked out I'm more likely to honor that commitment to myself.
I also carry a water bottle with me at all times - It's a huge 64 oz bottle that I fill with ice and lemon water, so that I have something to sip on all day long.

What do you think about sho Nutrition, since you quickly became a fan and early supporter?
Sho is awesome for convenience and quality - it's annoying to have to open a supplement bottle every morning and I used to skip taking supplements because I was in a hurry or just feeling lazy. With Sho it's one click and you'r done! These sphere gels are small and easy to swallow, and I am feeling great clicking sho Energy+ and sho Balance every day. 
How are you incorporating sho into your daily routine?
I keep sho right beside my french press that I use to make my morning coffee. While the water is boiling I have time to grind my coffee beans and take my sho supplements for that extra vitality boost!
I love fitness, food, and fun (in no particular order!) Live life to the fullest with the best of intentions, and everything else will fall into place :)
Do you have any questions for Jolene or sho Nutrition? Please feel free to comment here or write to us at info@shonutrition.com. You can learn more about Nutritionist Jolene at her website: 
---
---
---
88 Responses
Leave a comment
---