How to Live a Healthy Lifestyle | Tips from an Instagram Influencer, Yoga Teacher Mikaila Cruz
by Joy Wang | January 15, 2019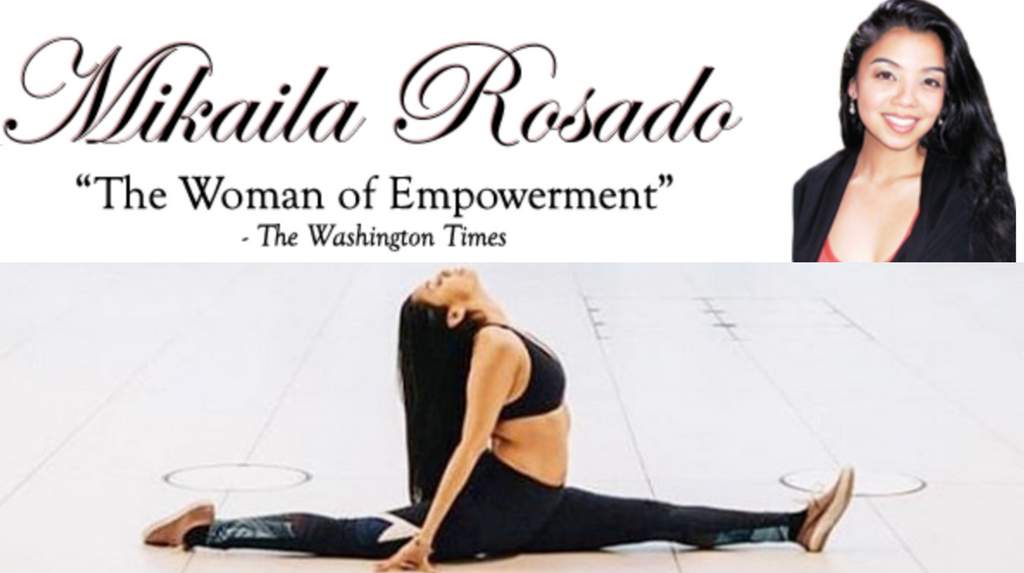 Between people living in the "city" and outside the "city", there seems to be different opinions and preferences about what constructs a healthy lifestyle, and what makes a "better" place, in order to live healthy. 
While people are better aware of the importance of health in general, the challenge has always been the practical life changes that can occur, and how to make healthy living not only achievable - but also sustainable.
It can be a daily routine, second-natured habit, or lifestyle. Regardless of where you are, what you do, what life circumstances you may be under, we actually believe: one can achieve a healthy lifestyle, make improvements along the way even if they are baby steps, and we at sho Nutrition are here to share tips from the Pros to help you achieve just that.
Today, we are very excited to interview a city health guru, Mikaila Cruz, who is a Native New Yorker, and yoga & meditation teacher. She is a best-selling author, professional speaker, yoga and meditation teacher, and entrepreneur from New York City. As the voice for humanity's evolutionary movement, Mikaila Cruz is the co-founder of Empowerment Within, LLC, and has created a dynamic enterprise that is devoted to empowering people from all walks of life.
Over the past decade, Mikaila has been recognized by CNN, NBC Nightly News, FOX, and BBC, named the "Woman of Empowerment" by the Washington Times, and named one of "Ten Intriguing Women to Follow on Twitter" by The Huffington Post writer, Sean Gardner. Mikaila travels to host classes and workshops in yoga, meditation, and empowerment across the globe.
"We are all of one light on this one Earth, and loving humanity makes all the difference." ~ Mikaila Cruz
sho: Tell us a bit about who you are, what you do, how did you embark on a health journey?
Mikaila: I was born in Chelsea, Manhattan, and have always been physically active. I would run 12 miles a day – six miles at sunrise and six miles at sunset. One day a tweak in my right ankle became unbearable, and when the doctor said I needed a long break from running, it hurt my ego. Not being able to run and being active seemed out of the question, so the doctor recommended I started doing yoga.
On the morning of September 11, 2001, my life made a drastic change. After surviving the tragedy my mind fell into a deep depression. I did not do any physical activity or practice meditation for a year. On the anniversary of 9/11 I began my yoga and meditation journey once again, and in 2015 I became a yoga teacher.
I strive to be a selfless servant of humanity, leading by example. Of course, there are monetary rewards, but the life takes balance with the cycle of giving. I now book private, one-on-one and private yoga and meditation sessions. It is indeed a blessing in having a backyard in New York City, as I can host up to eight students in the open space.
sho: Having that outdoor space in the city is a blessing indeed! What does "healthy" mean to you?
Mikaila: I believe that healthy lifestyle is obtained by one's own perception, and in my personal experience, refraining from processed foods was the primary goal.
After watching 15 minutes of the movie "Meet Your Meat", I immediately became a vegetarian in 2005, and then full vegan in 2007. My lifestyle is 50% raw vegan, including lots of root vegetables. Vegan lifestyle for all from nutrition to skincare/beauty to clothing, supplements.
I drink half my weight in ounces of water per day, and practice intermittent fasting on weekdays. This helps to increase my focus and overall well-being.
sho: How do you "be healthy" in your busy day? What is your routine (or lack of it) e.g. What is your typical diet? How do you exercise? Take supplements? etc.
Mikaila: I believe having a good daily regimen is important. I start my day when getting up at 5am, stretch, walk the dog, then breakfast.
My breakfast consists of a smoothie with fruits and almond milk, then the sho "Balance" vegan probiotics and "sho Energy+" Vitamin B vegan supplements. The Balance helps me a great deal with my digestive issues, and the Energy supplement helps me focus and increases my energy without giving me the coffee-like jitters.
I am a contractor and work with a non-profit in NYC and specialize in marketing and branding. When I am not at the job, I teach yoga and meditation (or both), incorporating a 20-minute mindfulness session. I also do photo shoots for yoga and fitness apparel.
On most evenings I spent time at home, working out, and spending quality time with my mini dachshund Trixie and kitty Zara.
sho: What challenges do you/your clients face in eating right, exercising or remembering to maintain daily healthy routines, e.g. take supplements?
Mikaila: Chores, obligations… are created in one's own mind. A cluttered life causes the lack of awareness. Many students share their experiences with stiffness, pain, and stress. Much of it relates to inflammation in the body.
They lack the right energy, consistency, and the drive to continue, which I find with what sho Nutrition provides, as a simple addition to a healthy lifestyle.
It's about training our mind, being consistent, and developing realistic time management skills. If we are mindful of who we are, being present with who we are, we then realize it is a different experience than what we would consider to be a chore or an obligation. For instance, doing dishes and KNOW your hands are in the water with the dishes – mindful of what you are doing. It can be a therapeutic experience.
sho: What do you think about supplements? How do you see sho Nutrition fit into your healthy lifestyle?
Mikaila: I personally don't like supplements, as they are at times too bulky and/or chalky. The sho Nutrition capsules are tiny and easy to swallow, and the packaging is really cool, keeping the products fresh. It shows the date of when you last took them, so that you know if you miss a day. I love them, and will be a life-long user now.
I was searching for a vegan probiotic when I encountered sho supplements. I was super excited to try them, and I think it's the best vegan probiotics. At the time I was eating a lot of processed food, and taking the sho Balance vegan probiotics helped with my bloating issue as well.
The sho Energy+ B vitamins plus Matcha works great prior to my teaching in the morning, and it keeps me calm and focused. They work perfectly with my morning routine, to get my day started in a positive, ready-to-go kind of mood.

sho: What are the healthy lifestyle tips you'd give to the readers?
Mikaila: I believe everyone knows what a healthy lifestyle is, for their own bodies. It really doesn't matter who you are, what you do, where you are. The one tip I would suggest is to stay clean from the inside out. Eat more vegetables and stay active. We living in a congested city can find an effective and sustainable healthy lifestyle, as long as we keep feeding ourselves clean and healthy "food", for our body and mind. 
---
---
---
Leave a comment
---