Spotlight on Tom Colella - a Fearless Team sho Runner!
by Erin Giberson | February 21, 2018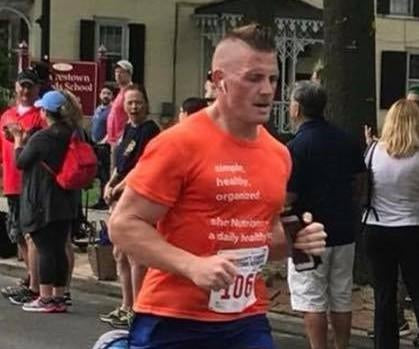 sho Nutrition congratulates all the Scott Coffee Rotary Moorestown 8k participants and especially appreciates the efforts of the runners on Team sho Nutrition.  
Here, Tom Colella shares his reflections to some of our post-race questions! 
Why do you run? I run because I believe it's one of the healthiest things you can do.  Physically and mentally running has so many healthy benefits.  All you have to do is lace up your sneakers and go.  Running to relieve stress I believe is one of the major reasons I run. 

 

It is like free therapy for the mind. When I get done running I feel so much more clear and relaxed.  Running makes the heart strong and the body feel young again.  Running makes your soul feel free and the mind clear. 
Why did you join team sho Nutrition?

 

I joined sho Nutrition because it is a company that promotes products that are truly healthy for you and can help you be even healthier.  It is a brand that you don't have to worry about side effects or if it would hurt you in the long run. 

 

It is all natural products that make you feel even more young and alive.

 

It is a company that is positive and looks out for people's health.  It is a company you can rely on and know you are getting your money's worth.  Team Sho is full of positive and awesome people that make life even more exciting.  
What do you think about the experience of sho Nutrition?

 

I think the experience is exciting and that it's a product you look forward to taking everyday. 

 

I use the sho energy daily and it gives me that afternoon kick that gets you over the last part of your day.  I use it before my runs, and I feel like I can run forever. 

 

sho Energy is healthy and just something more people need to know about.  It's a safe and natural product that is only going to better your life.  I am so happy and proud to be a part of sho Nutrition and hope more people come on board with Team Sho - I promise, you won't regret it! 
* * *
Way to go, Tom, in finishing 40 of 788 with your Scott Coffee 8k time of 33:58.65! Keep up the great work, and thank you from sho Nutrition for making us part of your healthy daily habit! 
---
---
---
2 Responses
Leave a comment
---